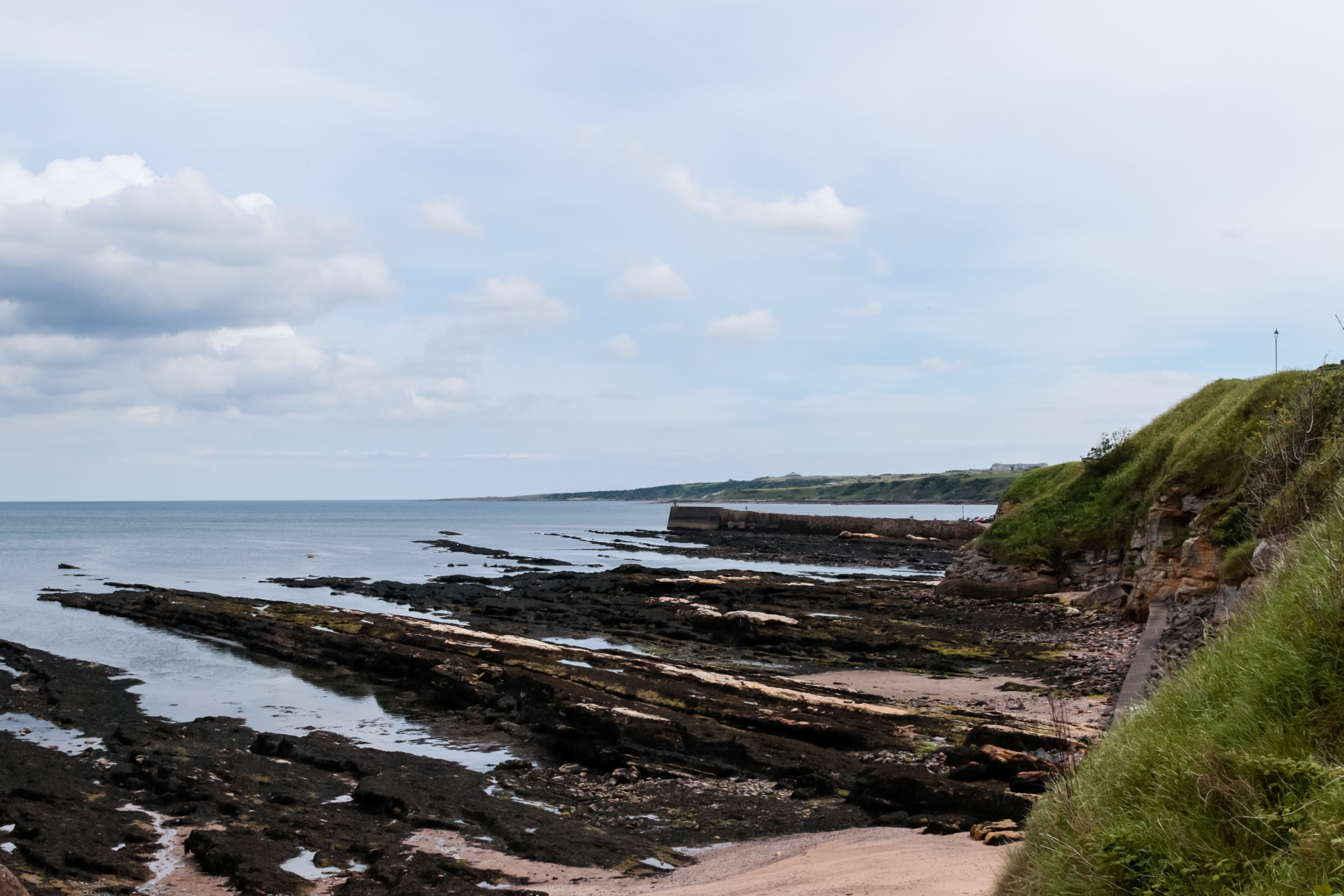 So, two months have gone by since my last post! And on a side note, we're already half way through 2017…
The absence of articles in the last two months has to proven me that writing is hard, blogging is hard and life is hard.
But within the last two months, a lot has happened. I think now is a good time to do a quick summary of it. Maybe I can come back and write more about them too.
June (Short) Holiday
In the second week of June, I took my first week off! My girlfriend Asta visited St Andrews and we had a nice relaxing holiday. Since she is also a St Andrews alumnus, it was a great chance for her to visit.
During my undergraduate years, I wasn't old enough to hire a car but now that I am, I can explore more of Scotland. We had a lovely drive along the Fife coastline. We treated ourselves to a night at the Dalhousie Castle – it was an exceptional experience. We also cerebrated my birthday in Edinburgh by going to an authentic Japanese restaurant!
June Graduation
The University of St Andrews has two graduation ceremonies each year, one in June and one in November. Since we are in the digital world, the university streams the ceremonies online live. When I graduated high school, my graduation ceremony was also streamed. I feel that I am truly a part of the 'digital native' generation.
This year, I spent some time in my office watching some of my friends graduate. The graduation this June marked a year since my own graduation. It is scary how fast time passes.
SICSA PhD Conference
The Scottish Informatics & Computer Science Alliance (SICSA) organised a conference for CS PhD students in Scotland. It took place in Dundee over two days and it was very interesting to see students pursuing the same discipline gather from all over Scotland.
The conference included two keynotes delivered by Prof. Chris van der Kuyl and Prof. Mandy Chessell. We were given choices of workshops for three slots. My choices were as follows:
How to write a great paper and present it
Ethical, Social, and Professional Concerns in the Information Age
Scientific Methods in Research
I found the discussion during 'Ethical, Social, and Professional Concerns in the Information Age' particularly interesting.
I realised how prevalent topics related to 'artificial intelligence' have become among PhD students. For the poster session, which I did not present in but had a look around, the majority of the posters presented were AI related. I found one poster on the computer network field, though on a different network layer (the poster was about airtime resource allocation in wireless back-haul links, so it was a Network/Data Link Layer topic, while I'm working on Internet/Network Layer protocols).
Outreach Talk
When the undergraduate students go, teaching doesn't just stop. The university runs multiple summer school programmes. Some are international, some are for students in the UK. Towards the end of June, I had a chance to give a one hour talk to one of the summer school groups. This particular group of students came across the globe to do the Science summer school programme.
Although my supervisor suggested that it was a good opportunity, he also suggested that I should not take too much time off my research. To compensate for that, he kindly provided me with some material on digital audio since I am familiar with the topic. Interestingly, this particular material came from the visiting day I attended back in 2012. Back then, I didn't even dream of doing a PhD degree or imagine that I would be giving this talk to high school students one day!
So that was a quick run down of things I've been doing in the past two months. Many other things happened too, so maybe I can come back to writing more about them too in the near future.
If any of you are interested in a specific topic, let me know so that I can write about it in detail.